Veterinary Technology Provider PetDesk Partners With Evergreen Podcasts to Assist Independent Clinics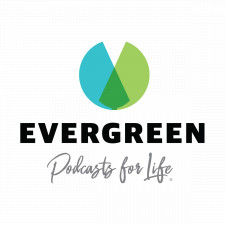 CLEVELAND, September 14, 2022 (Newswire.com) - PetDesk, the leading veterinary client engagement solution that specializes in connecting pet owners with their clinics for better pet care, has partnered with Evergreen Podcasts, a leading podcast distribution provider and production house, to create a new show. The podcast Simple, Interrupted: Surviving Radical Vet Industry Changes is aimed at offering best practices and solutions to veterinary professionals for surviving and thriving in the shifting industry.
"The veterinary industry is evolving at breakneck speed these days. With over 70% of households in North America owning one or more pets, the time to guide pet owners to the best care is now," said Mary Schwartz, host of the podcast. "In the face of big-box retailers offering cheap and fast veterinary services, and pet owners consulting the Internet for pet medical advice, independent clinics must adapt now and arm themselves with the tools for fighting back."
"With the help of Mary, and an amazing line-up of top veterinary professionals who have the clinics' and pets' best interests at heart, I'm excited for the veterinary world to listen to these much-needed discussions," said Judie Vegh, executive producer. "These urgent topics must be examined so that together, we can embrace what's happening and evolve for the betterment of veterinary care."
The conversational podcast will cover topics such as Recruitment, Team Training, and Clinic Culture that will help aid in developing a CareFirst Approach. Each episode will aid in the mission of PetDesk to help veterinary practices to assist their staff, expand their business, and guide clients to better care through the use of their app. Simple Interrupted: Surviving Radical Vet Industry Changes can be found searching on Apple Podcasts, Spotify, Google Podcasts, Stitcher, iHeart, Amazon Music, or wherever you listen to podcasts.
About PetDesk
Thousands of veterinary practices use PetDesk to assist their staff, expand their business, and guide clients to better care. With PetDesk's 5-star rated mobile app, automated reminders, texting platform, and other engagement tools, clinics retain their best clients that put care first and find more "CareFirst" clients just like them. All for a less stressful, more successful clinic. Learn more about PetDesk by visiting petdesk.com.
About Evergreen Podcasts
Evergreen Podcasts is an award-winning production house that brings entertaining, thought-provoking content to people wherever they are. We produce podcasts that capture the everyday color of modern thinkers, influencers, and personalities. Top thought leaders and breakout brands choose Evergreen to capture inspiring stories through branded content, original shows, and partner podcasts. Ask us how our comprehensive podcast production, creative marketing, and distribution solutions can help connect your brand to a broader audience.
Learn more about Evergreen Podcasts and check out our complete lineup of shows. Our storytelling podcasts have something for everyone.
Contact: Julie Holiday, Evergreen Marketing Director
www.evergreenpodcasts.com